While youth ministry is focused (understandably) on youth, organizers often forget that a crucial part in keeping a youth ministry strong is investing in its leaders. No ministry is run by one person alone! It takes a team, and for a team to function well, it needs to be focused, unified, and growing.
So, here are three simple reminders that will help your fellow leaders grow in their ministry.
1. Listen to (and Include) Your Leaders
"The way of a fool is right in his own eyes, but a wise man listens to advice." -Proverbs 12:15
One of the most harmful things you can do to stunt the growth of a ministry – and discourage your leaders – is to ignore their input.
Be open and transparent with your leaders. Over-communicate. Be intentional about including your fellow leaders in decision-making. Do not be afraid to listen to and implement their ideas when they bring a great one to the table. Include them in planning, even in the small details. I cannot tell you how many instances I was sure my approach to an event, a lesson, or even a small logistical issue, was made better by another leader speaking into it.
Valuing your leaders' input develops camaraderie and encourages them. It gives your leaders confidence and establishes a rapport so that they can bring new ideas to you without the fear of being ignored.
2. Provide Your Leaders with Opportunities to Grow (and Step Out of Their Comfort Zones)
"Therefore encourage one another and build one another up, just as you are doing." -1 Thessalonians 5:11
While we serve with the goal of helping students grow in their faith, how can we expect them to grow if we aren't modeling that behavior for them? As a ministry leader, you need to spend time in God's Word with your leaders. Do a short devotional at your planning meetings. Recommend books, articles, and training that will expand their knowledge of the Scriptures.
Practically speaking, take the time to learn about your leaders' strengths. Learn about areas they can improve. Challenge them to grow and try new things they might not normally try. Does a leader show a knack for enthusiasm and getting students excited? Have them try running game time. Does a leader have a gift for leading small groups? Have them try teaching a lesson. You'll be surprised how many times your leaders will want to branch out and try things. If it doesn't work, try something else. The goal here is not to just try things at random – the purpose is to prayerfully consider how to serve God to your group's best ability and letting Him lead you to serve Him using your spiritual gifts.
3. Pray For (and With) Your Leaders
"Pray without ceasing…" -1 Thessalonians 5:17
Prayer is so essential to the life of a ministry that it simply cannot be lost in the hustle and bustle.
Prayer should be at the very core of everything you do in your ministry because it reminds us that we are dependent on God for everything, and everything we do is ultimately to serve Him. So, it is of the utmost importance that you are lifting your leaders up in prayer as often as possible, both privately and together as a group.
Make the time to pray with your team before your ministry meets. Take time to pray at planning meetings. Form a chat group with your team and send each other prayer requests. Lift up both each other and the students in your group regularly.
Only a youth ministry that humbles itself to the Lord's leading will truly thrive.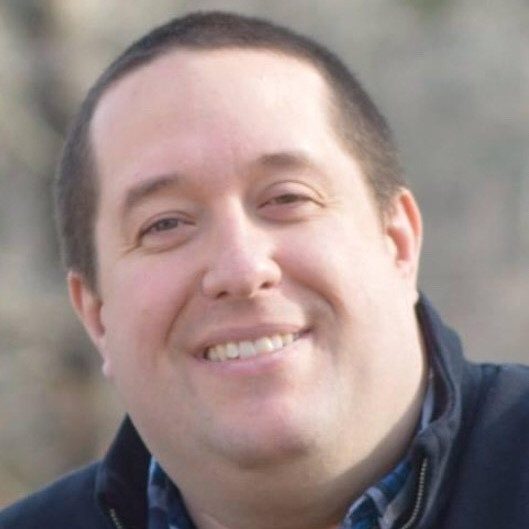 Adam Minor is the Chief Editor for Word of Life Youth Ministries. He has more than 20 years of experience as an Olympians leader at his home church. He and his wife, Sarah, have two young children and live in northeastern Connecticut.