Editor's Note: The following article is based on Word of Life's "Small Groups Leadership Pathways" course, which is specifically designed to assist youth ministry leaders, whether veteran or new, in developing their ability to lead in small groups. The points mentioned below are explained in further detail in the course, which is available at https://youthministry.wol.org/courses/small-group-leaders-path/.
Whether you are a new youth ministry leader or have been serving for decades, leading a small group can often feel like a challenge. Just like a coach of a sports team, a small group leader is tasked with helping youth grow in their faith—encouraging strengths, strengthening weaknesses, and developing biblical habits that will last a lifetime. Oftentimes, small groups are made up of youth who are at varying points in their spiritual walk. Some may know Jesus, while others may not. While approaches to leading small groups may differ depending on your group, here are seven tips that will help you as you strive to develop an effective small group ministry.
1. Know the way before you show the way
Regardless of where your students are, they need your consistent influence. They need to see your love for Jesus demonstrated in your habits of listening to God through daily Bible reading and application, as well as talking with God in prayer. They need to hear you share about how you are sharing the gospel with people in your life. Show your students what it looks like practically to live a life devoted to Christ. John Maxwell said, "A leader is one who knows the way, goes the way, and shows the way." Your students' eyes are on you—so lead by example in your spiritual walk.
2. Ministry travels at the speed of relationships
Communicating often with your students shows them you care and helps build relationships. Connecting with them during the week by sending them a text, commenting on a social media post, or writing an old-fashioned note to encourage them is a great start. You could also plan an activity that you and your group can do together (be sure to include the parents in the planning process). Staying in touch like this shows them that you are invested in their lives.
3. A small investment will give a big return
Simply put, you will get out of your small group what you put into it. Plan to invest 15 minutes each week to think through what you will focus on during your group time. Dedicate time weekly to think through discussion time and consider how you can bring personal applications for each student in your group. If you are using Word of Life curriculum, you are provided with small group questions as a starting point. You will want to customize these for your group. Remember, the goal of the discussion is not to get through a group of questions. Rather, the goal is to help your students make a personal application from the lesson. One of the most important things you can do to prepare is to pray. As J.D. Greear said: "Prayer doesn't fuel the ministry; prayer is the ministry." Ask God to use this time to make the lesson personal to your students.
4. Building the proper environment will encourage discussion
How do you encourage open and active discussion among everyone in your small group? The first step is establishing the setting of your discussion. Small rooms are effective because they limit distractions; if all your groups meet in the same meeting area or large room, be sure to be spaced apart. When it comes to the actual discussion, remember that you are the driver, not a passenger—so take control when you need to. Be alert to those who are quiet and seek to get everyone involved in the discussion. Your goal is to create a safe and inclusive environment so your students feel free to share. Let your students know that discussions will remain confidential (unless abuse or illegal matters need to be reported).
5. If you are talking, you are not listening
The key to leading a good small group discussion is not in the words you say, but in the listening you do. The goal is not to reteach the lesson, but for your students to see a specific application for themselves. Arriving at these applications must include listening on your part. The only way you can know what your students are thinking is to allow them time to talk and express themselves. You must be prepared to stop and listen to your students, even if there are periods of silence. Give your group time to respond, even if you must wait. Avoid the temptation to fill awkward silence and to answer questions yourself. It's okay to wait. Awkward is awesome, because it gives students time to think, process, and eventually arrive at responses that will help them grow.
6. Asking good questions is key to getting to the heart
A good question is purposeful, thought provoking, and open ended; it speaks their language and calls for a response. Asking good questions is a skill that takes time to develop. As stated earlier, if you are using the Word of Life curriculum, you are given great questions to start with. Use these as your starting point and customize them for your students. The questions should lead them to connect the dots from the lesson just taught to living it out in their world. Consider using open-ended yet concise questions and avoid using yes or no questions.
7. Avoid behavior modification; the goal is life transformation
The purpose of small groups is to give youth an opportunity to immediately discuss and apply the lesson, but the ultimate goal is heart transformation (see Heb. 4:12). God's Word is powerful. We cannot expect change in students' lives apart from the teaching and application of God's Word. Simply aiming at behavior modification can show short-term results, but not the lasting change that you desire. A transformed heart is seen in transformed actions. Remember: true change takes time. Do not be discouraged in the short term. When you apply God's Word and point your students toward Jesus and His gospel, we can be confident that the change that follows is true heart change.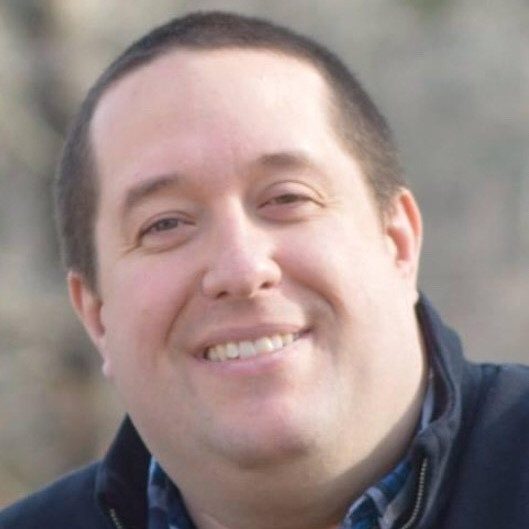 Adam Minor is the Chief Editor for Word of Life Youth Ministries. He has more than 20 years of experience as an Olympians leader at his home church. He and his wife, Sarah, have two young children and live in northeastern Connecticut.